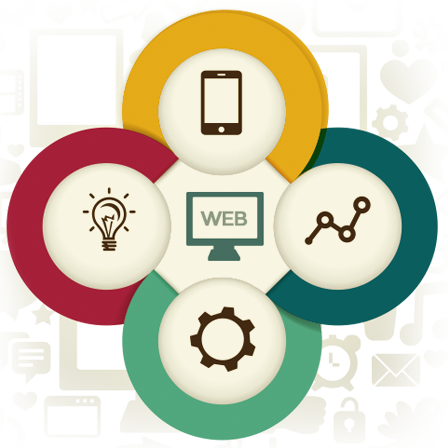 Custom Software Development & jewelry website development  for Jewellery Industry
JOVI Ventures combines its domain knowledge of Jewelry businesses along with its technical capabilities to provide advanced software, e-commerce & digital marketing solutions with jewelry website development. Apart from providing our highly used jewellery management software (JEWELS®), we also provide custom development of e-commerce websites, Retail, ERP & POS software and other digital marketing solutions.
We have expertise in providing custom development in jewellery software, web and mobile solutions, & digital marketing services for the jewellery industry.
We consult with client regarding their requirement and technical specifications before the start of a custom development project. See our Technology consulting services in jewellery business for more information about this.
Jewelry Website Development Software
Enterprise Resource Planning (ERP) is the foundation of a business. An all around ERP software will make business smoother and enable you to concentrate on the business. We design, create and deliver custom programming arrangements like JEWELS® ERP, Inventory management system, Customer Relationship Management (JEWELS® CRM), Point of Sale (JEWELS® POS), jewelry website development and so on.
We develop large custom e-commerce solutions, as well as, tools can be integrated with existing e-commerce websites. Our advanced jewellery business software solutions serve as an excellent foundation for managing jewellery business with ease.
We understand the importance of the beautifully designed developed websites, and our highly skilled website designers will cater to your needs based on your tastes and preferences. Our rule of website design is the KISS rule – "Keep it Simple Silly" while creating a custom website design.  During website design & development, we emphasis on making websites both customer – centric and user-friendly.
Jewelry Website Development  for Mobile
For most businesses, a major part of the website traffic comes through mobile devices. In developing the jewellery web apps for mobile devices we make sure that their interface is totally responsive for every view.  Mobile friendly website is a big ranking factor in search engine result pages.
Along with mobile websites, we also build custom native apps for Android and IOS.
Are you looking for jewelry website development services in Jewellery Business ? Contact us for a free quote about customize development for your jewellery  business.