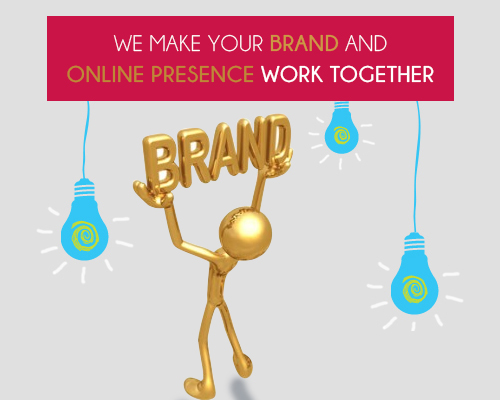 In today's online jewelry market, what distinguishes one jewelry seller from another is their brand value among the targeted audience. A proper branding of your jewelry products will help you in acquiring the targeted audiences and leads. All the successful brands around the world spent a lot of resources in creating and maintaining their brand value. So, Jewellery Branding Solutions play a big role to get new clients or customers.
First online impression essential and count in creating your brand value & achieving your marketing and business growth goals.
A great brand creates a great business and to become a great brand; you need brand creation and management. Poor branding will surely let you down.
Importance of Jewellery Branding Solutions
Not many business houses put much attention to their branding and appearance among the targeted audiences. Various surveys and reports have suggested that it takes five to seven seconds to create a positive first impression upon the prospective clients. A proper logo with clear branding is vital to make a long lasting impact on first time visitor.
What you show to your customers is very important
A poor websites appearance, low-quality images or loose presentation of your significant services can spoil all your market reputation.
The above picture will dent the perspective of getting the client on board because the image is abysmal to pitch your services.
Now, no matter how many certificates, experiences, creativity, skills you have, you have lost the trust of your potential customer and it will not be easy to get it back.
So what you understand from above example? That branding is critical to grow and sustain your business.
Jewellery Branding Solutions By JOVI Ventures
JOVI Venture considers branding in every way in which jewelry business communicate with their clients. Different business niches have different requirements for branding. It can start with your stationery and can go all the way through to a full campaign across all media platforms.
Our branding team has the expertise in the jewellery industry. With decade old experience in handling different branding and promotional activities for top brands in the jewellery industry, we are one stop solution for all your branding needs.
You need to send a message that you care about your clients business.
Today's, consumers have endless options; only a few consumers care about your brand as much as you do. You should help these users to see what makes your products and services so unique & special? You should give them various reasons to shop from your brand.
Branding is like a complete makeover, but not everyone has the capabilities to do the branding on their own. JOVI Ventures jewelry branding solutions begin with unearthing brand's value, story behind the brand and targeted audience & markets. After all the required information, JOVI Ventures decide how to designs jewelry branding campaigns and finally share your content with targeted users.
Some of the significant steps to improve jewelry branding can include logo and website redesign, making it responsive and a content refresh.
Below are Jewellery branding solutions which includes various steps which should be followed with each other in a defined way to achieve the target.
Website & logo Redesigning
Content Refresh
Email Marketing
Stationary Brochure Designing
SEO & SMO
Online Reputation Management
Public Relations
Events & Promotions
Market Place Listing
Catalogue Designing
Are you looking for a Jewellery Branding Solutions provider? Contact us for a free quote about branding services for your business.